Avanet WeRent
Become part of the Avanet WeRent program and rent your Sophos hardware and licenses through us instead of buying them. Benefit from flexible terms, worry-free financing and smooth service.
Hardware bundles
Rent an XGS Firewall with a Standard, Xstream or Epic Protection license on a monthly or annual basis.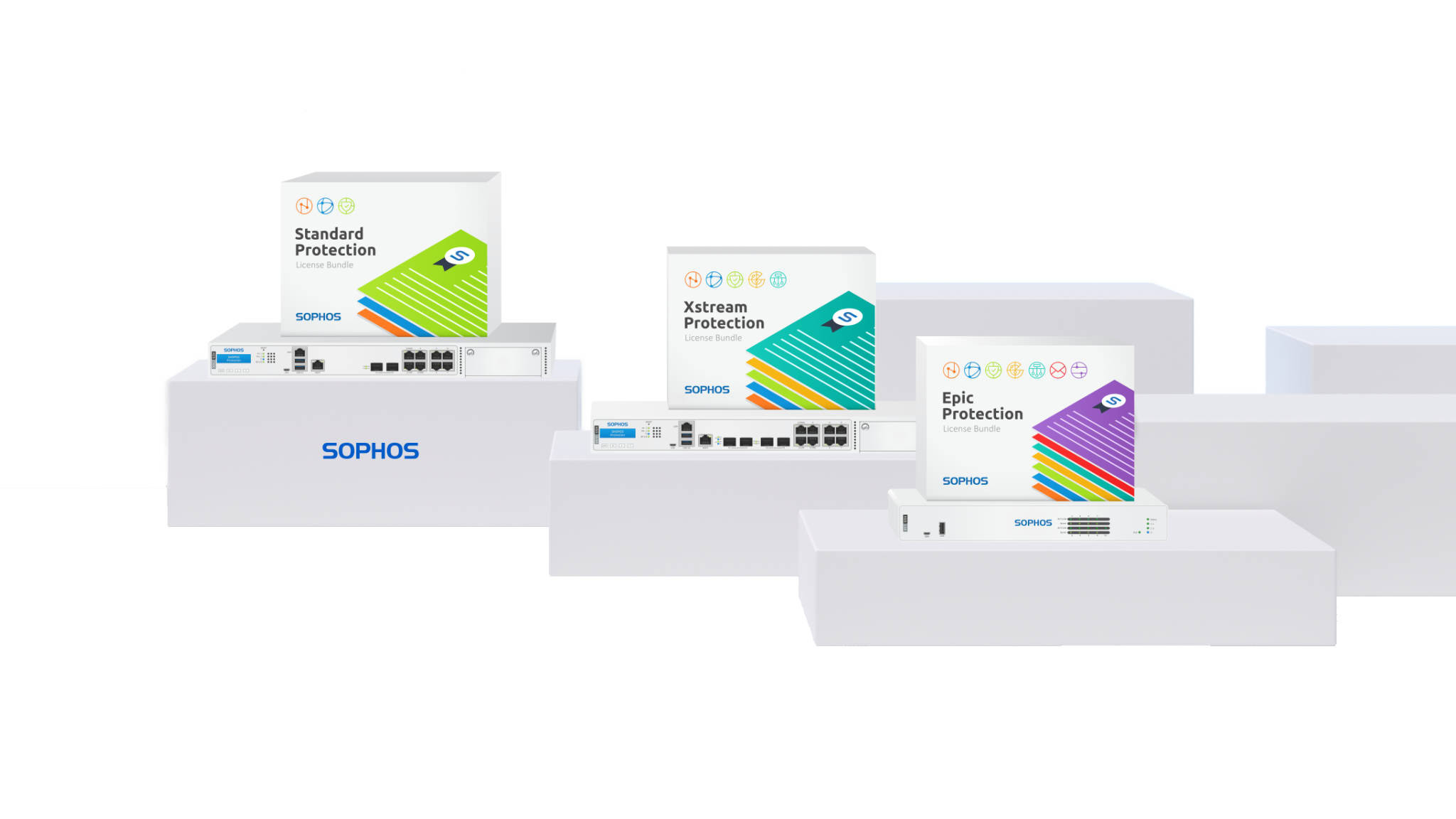 Frequently asked questions about the WeRent program
In our dedicated WeRent hardware warehouse, we manage a limited number of Sophos FirewallXGS series Sophos Firewall. We offer the following models for rent:
XGS 107 (Stock: 0)
XGS 116 (Stock: 0)
XGS 126 (Stock: 0)
XGS 136 (Stock: 3)
XGS 2100 (Stock: 19)
XGS 2300 (Stock: 8)
XGS 3100 (Stock: 8)
XGS 3300 (Stock: 0)
If you have already purchased an XG* or XGS firewall, you can of course also just rent the license for it. To do so, go to the WeRent License Bundles product page, select your existing Sophos Firewall in the configurator and choose a Sophos license. As soon as you place the order with us, we will contact you for the activation of the license.
* On the WeRent License Bundles product page, licenses can only be rented for the XGS series directly via the website. Customers with an XG Firewall please submit the request via contact form. Thank you very much!
There is no limit for the license bundles and you can purchase the license for any number of XG or XGS firewalls you have purchased through us.
Since we still want to gain experience with the firewall rental model, our XGS firewalls, which are only intended for rental, are only available in a limited quantity for the time being.
No, we rent Sophos XGS Firewalls only in combination with a license bundle. If you do not need a license, because the free basic license is sufficient for you, you would have to buy the hardware normally.