Many admins are not logged into the firewall all the time, but only when there is something to configure, update or check. Depending on how far back the last login to the backend was, various warning messages appear in the dashboard. By the way, these also remain even if you have read them. For a future update on SFOS, it would certainly be helpful if you could hide them yourself. 🤔
Well, I'm rambling a bit right now. 😅 Among these alerts, I recently noticed the news that Sophos will discontinue the Dynamic DNS service (myfirewall.co) at the end of January 2022.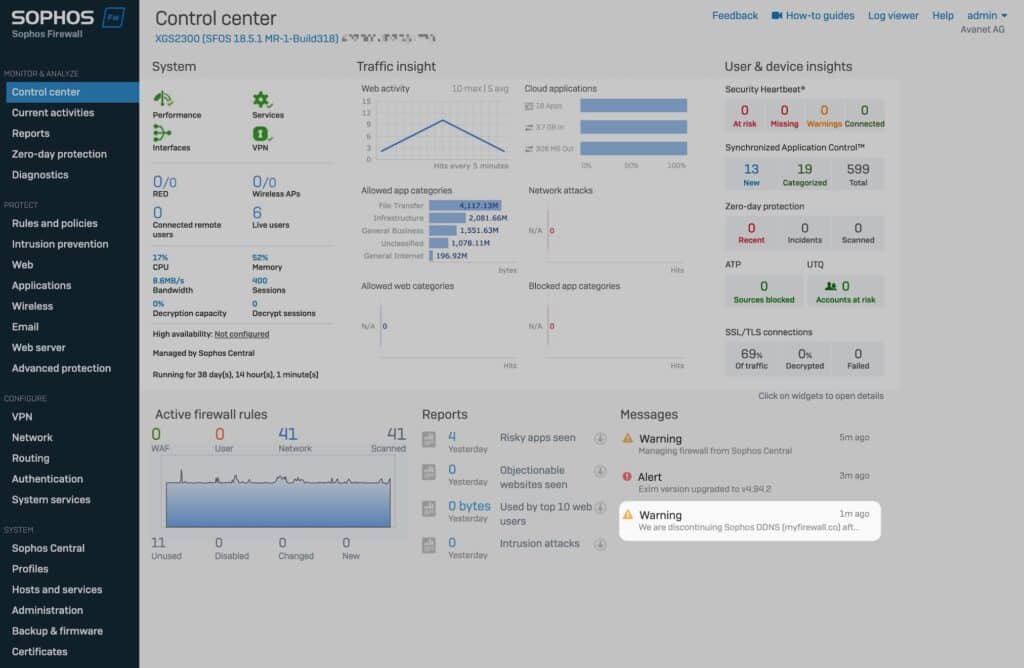 We know that some have been happy to use Sophos's Dynamic DNS service if you didn't have a fixed IP. Meanwhile, Sophos does not give any reasons for stopping this service, but refers to third-party vendors.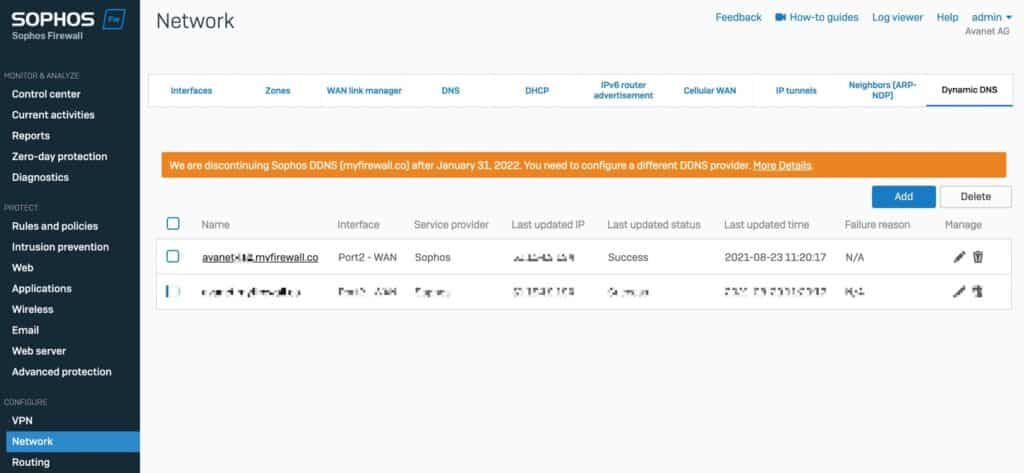 9 Provider for DDNS as alternative
We ourselves also use the service, since our providers do not offer a fixed IP at all locations, or at least only for the much more expensive business connections.
On the firewall, you now have the option to choose the following providers:
DynDNS
DynAccess
EasyDNS
ZoneEdit
Google DDNS
Namecheap
DNS-O-Matic
No-IP
FreeDNS
We ourselves trust the provider No-IP.
If you have also used the DNS name in the SSL VPN configuration, you should not forget to change it as well and roll out the new config on the clients.