In this article, we will show you how to backup and restore a Sophos XG Firewall using Sophos Firewall OS.
Note: In any case, we recommend that you regularly perform a backup of the XG Firewall. With a backup, you can easily restore the configuration to new hardware in case of an emergency and be up and running again in no time. A backup can also help you to go back to an earlier version if you have made a mistake during configuration.
Create backup
Log in to your XG Firewall and select in the left navigation bar Backup & Firmware.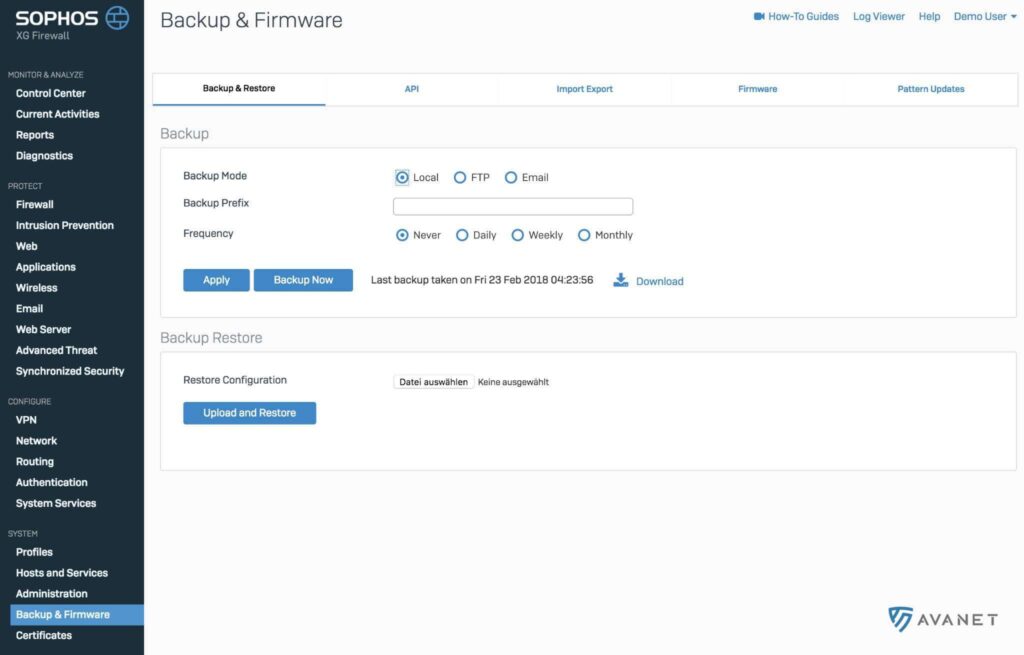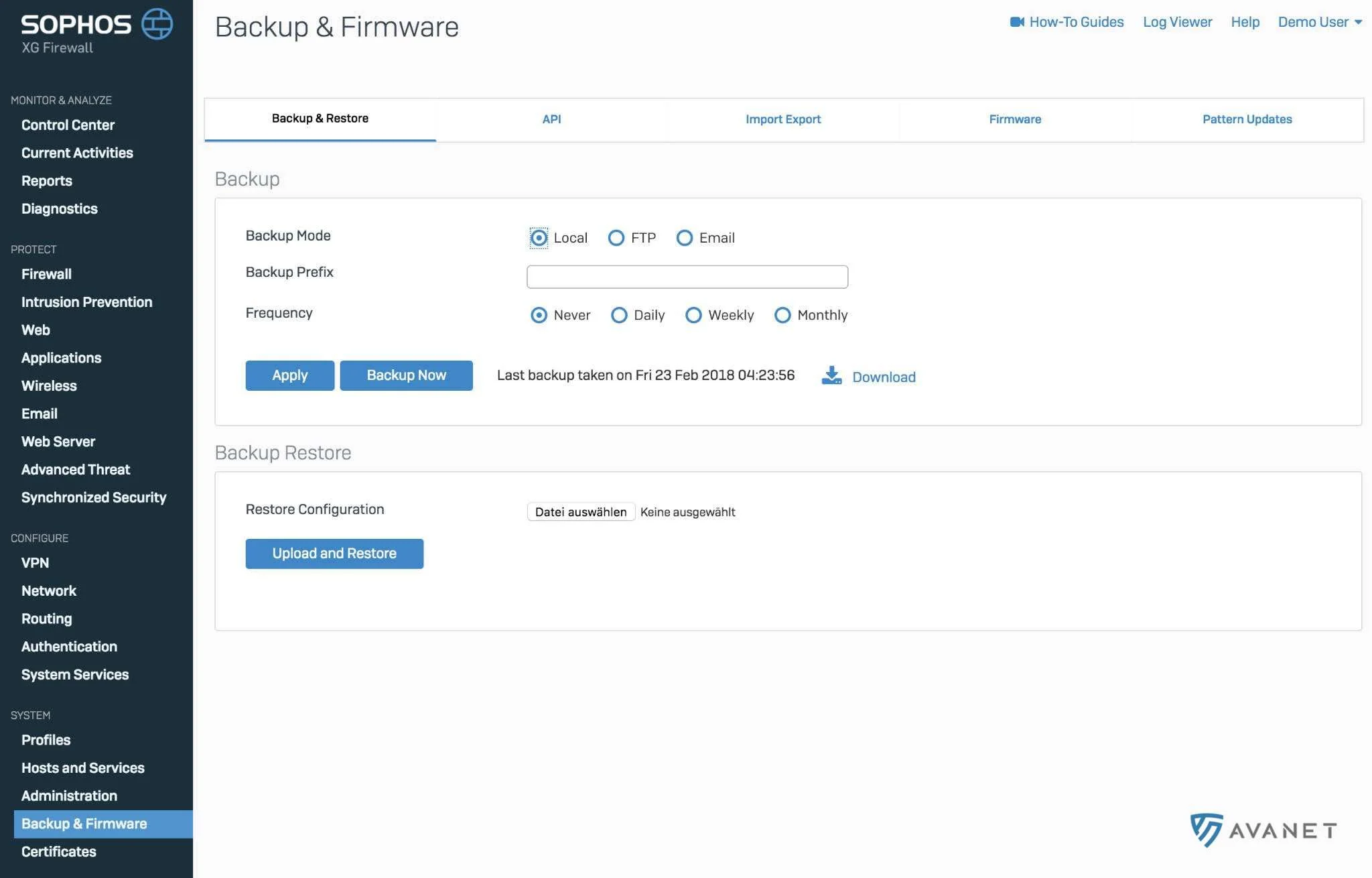 Manual backup
If you just want to make a quick and easy backup of your firewall, one click on Backup Now. You can then download the backup to your computer.
Automatic backup
So that you do not always have to perform these backups manually, you can set on the XG that daily, weekly or monthly a backup of the Config is created. Choose under Frequency to select your desired option and then click on Applybutton to save the settings.
The automatically generated backups can be stored either locally on the firewall or on an FTP. The third option is to send the backups via e-mail. Unfortunately, unlike the UTM, it is not possible to encrypt the backups here, which is why we do not recommend this method at this time.
UpdateAs of SFOS version 17.5.4, backups can now also be encrypted on the XG Firewall. From our point of view, there is nothing to be said against having the backups sent by e-mail.
Restore backup
Log in to your XG Firewall and select in the left navigation bar Backup & Firmware.
Import older version
Under the section Backup & Restore you can simply select the file on your computer and click the button Upload and Restore click.
Restore backup to new XG Firewall
When you first start up a Sophos firewall with the SFOS, it has the default IP address 172.16.16.16. Connect your computer via the LAN port with XG Firewall and give your computer e.g. the IP address 172.16.16.12. After that you can use the browser of your choice via the address https://172.16.16.16:4444 access your XG firewall.
Once you have completed the wizard and are logged in to the new firewall, you only need to follow the steps under Import older version perform.