User training
Helps you detect phishing websites or phishing emails.
The quality of phishing websites and phishing emails has evolved incredibly that it has become almost impossible for the normal everyday user to recognize a phishing attack. While language, spelling and layout used to be good clues to a scam, these detection features no longer help. Since a phishing attack always involves a human being sitting behind a computer and recognizing the danger, employee training is therefore essential.
That's exactly what Sophos Phish Threat is for. It helps you simulate attacks so that you and your employees can gradually get a sense of which emails or websites you might be better off closing.
Try Sophos Central for free!
Create a free Sophos Central account now and test all products, including Central Phish Threat, without obligation for 30 days. If you are convinced by the solution after your trial period, you can easily order the licenses from us.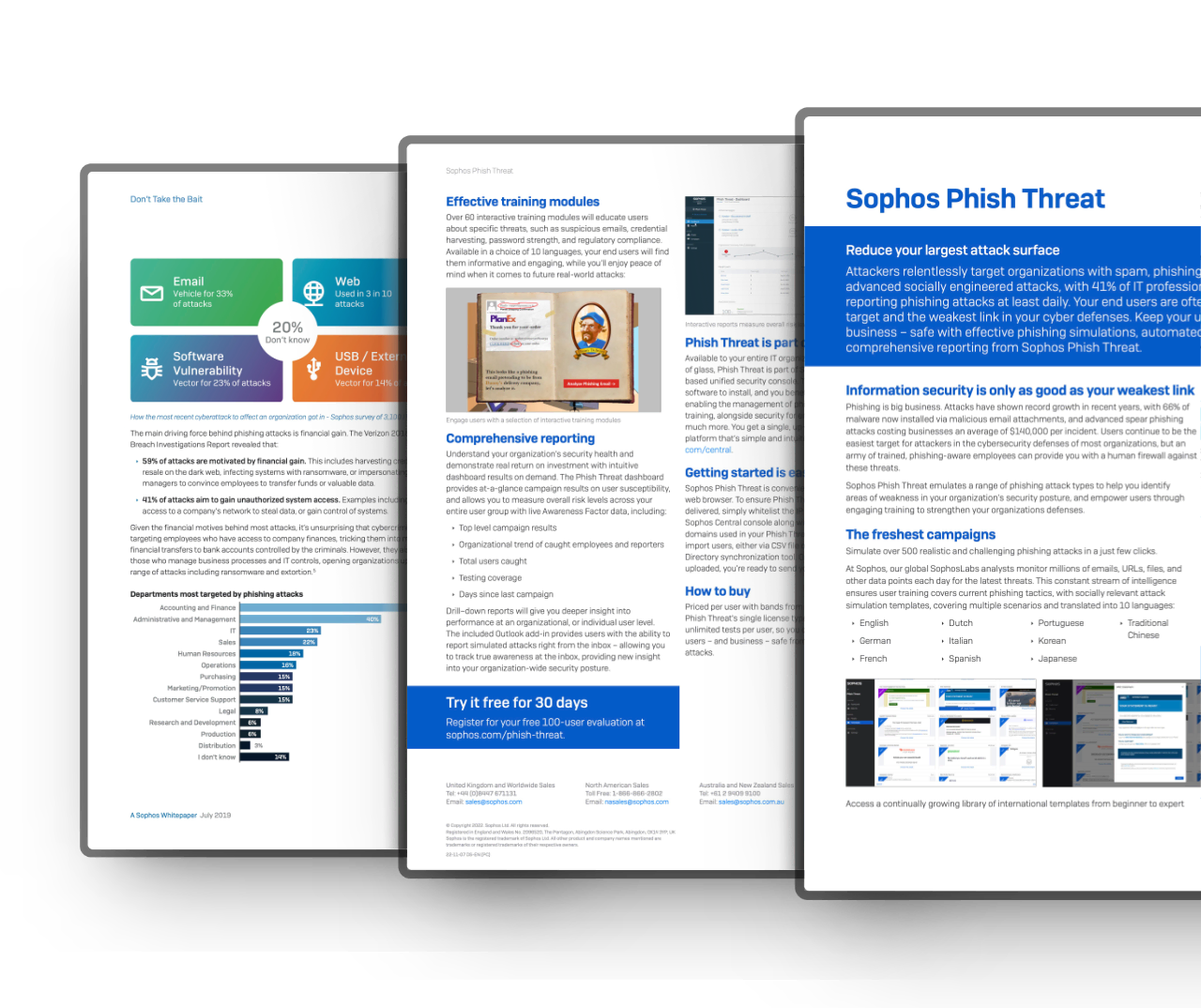 Help with purchase
Are there any questions about the product?
It is better to ask again before buying, before you end up holding the wrong product in your hands.
Ask question