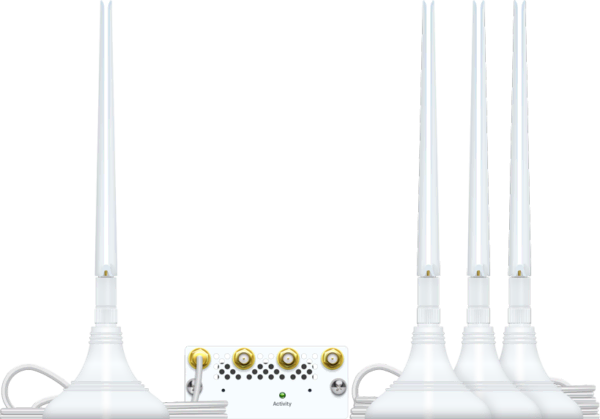 Sophos 5G Modul for XGS 116(w)/126(w)/136(w)
1.379,39 €
Free shipping to the European Economic Area (EEA), Switzerland and Liechtenstein for all orders over 200 CHF.
Sophos's optional 5G module enables efficient and cost-effective connection of the XGS Firewall series to 5G networks. The 5G module is an excellent solution for a reliable and fast Internet connection. It is particularly suitable for locations where a fixed broadband connection is unavailable or too expensive.
Compatibility
The 5G module is compatible with Sophos XGS desktop firewalls. This includes the following models:
XGS 116(w)
XGS 126(w)
XGS 136(w)
Speed
The module provides 5G connections with download speeds of up to 4.5 Gbit/s and upload speeds of up to 660 Mbps. The module also supports automatic fallback options to 3G and 4G LTE (Cat-20) networks if 5G is not available.
Installation
The 5G module is easy to install, but it cannot be replaced during operation. This means that the firewall must be disabled in order to install the module. After installation, Cellular WAN must be enabled in the Web Administration Console.
The WWAN1 interface must be configured to make optimum use of the 5G module. After loading the recommended configuration for the 5G module into the WWAN1 interface, the connection can be set up with user name, password and APN settings.