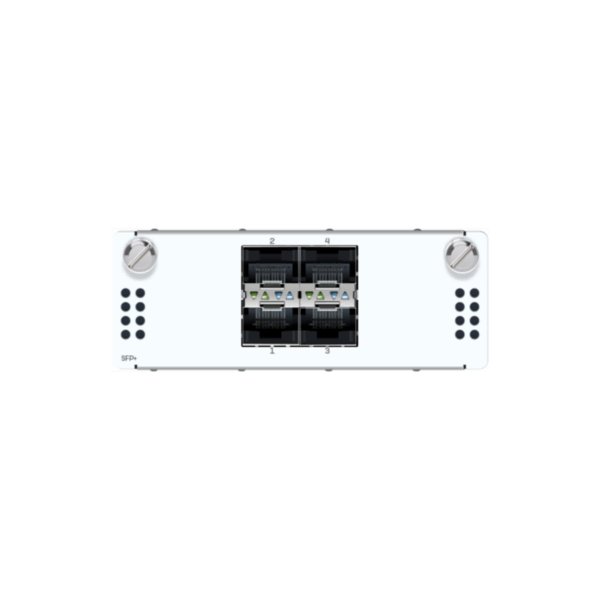 Sophos FleXi Port Module – 2 port 10GbE fiber (LC) bypass + 4 port 10GbE SFP+
7.470,63 €
Delivery time
14-21 Workdays
2-6 Workdays
2-6 Workdays
2-6 Workdays
2-6 Workdays
2-6 Workdays
2-6 Workdays
2-6 Workdays
2-6 Workdays
Configure your hardware to fit your infrastructure. This FleXi Port Module allows you to add four additional 10 GbE SFP+ ports to the Sophos XGS 5500 and 6500 firewalls*. Two 10 GbE fiber ports (LC) can be used as bypass.
This module is compatible with the following XGS models:
Sophos XGS 5500
Sophos XGS 6500
Sophos XGS 7500
Sophos XGS 8500
*Please note that this FleXi Port Module is only compatible with the XGS series firewall models listed above. You cannot use it with the XG series.