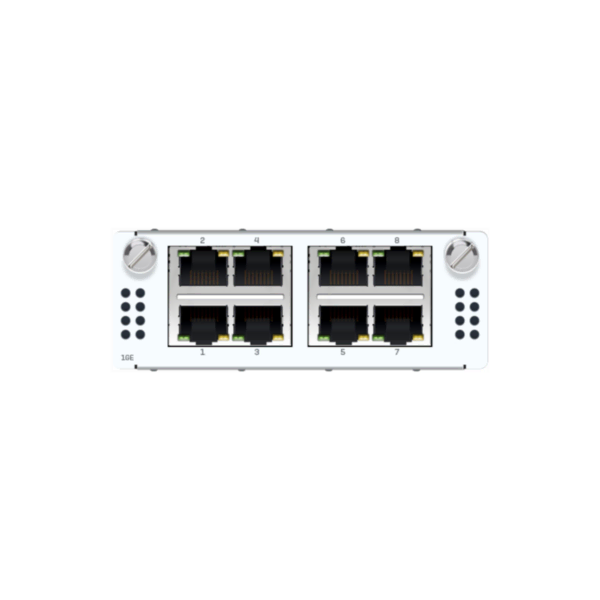 Sophos FleXi Port Module – 8 port GbE copper
891,92 €
Free shipping to the European Economic Area (EEA), Switzerland and Liechtenstein for all orders over 200 CHF.
Configure your hardware to fit your infrastructure. This FleXi Port Module allows you to add eight additional GbE ports (copper) to Sophos XGS Firewalls*.
This module is compatible with the following XGS models:
Sophos XGS 2100
Sophos XGS 2300
Sophos XGS 3100
Sophos XGS 3300
Sophos XGS 4300
Sophos XGS 4500
Sophos XGS 5500
Sophos XGS 6500
*Please note that this FleXi Port Module is only compatible with the XGS series firewall models listed above. You cannot use it with the XG series.