Sophos ZTNA – Zero Trust Network Access
With Zero Trust Network Access, you can give users secure access to business applications or data. Unlike VPN, you can get more security and visibility with Zero Trust than the traditional remote access solution via SSL VPN or IPsec. You don't need a Sophos endpoint or firewall, but with Synchronized Security you get even more.
More trust with Zero Trust - Never trust, always verify! Freely according to the motto Don't trust verify. Micro-segmentation segregates users and devices and additionally constantly checks and verifies them.
Easy deployment for remote users - Sophos ZTNA enables all remote users to quickly, securely and seamlessly access the applications and data they need. And it's much easier to provision, log in, and manage than traditional VPNs.
Application micro-segmentation - Sophos ZTNA provides the ultimate in micro-segmentation to ensure secure access to all applications, whether accessed internally or externally. In addition, you get real-time statistics on application usage, users, bandwidth and more.
10,000 users and more - The solution offers no limitation by design. No matter how many applications and users are to be deployed, the solution is highly scalable.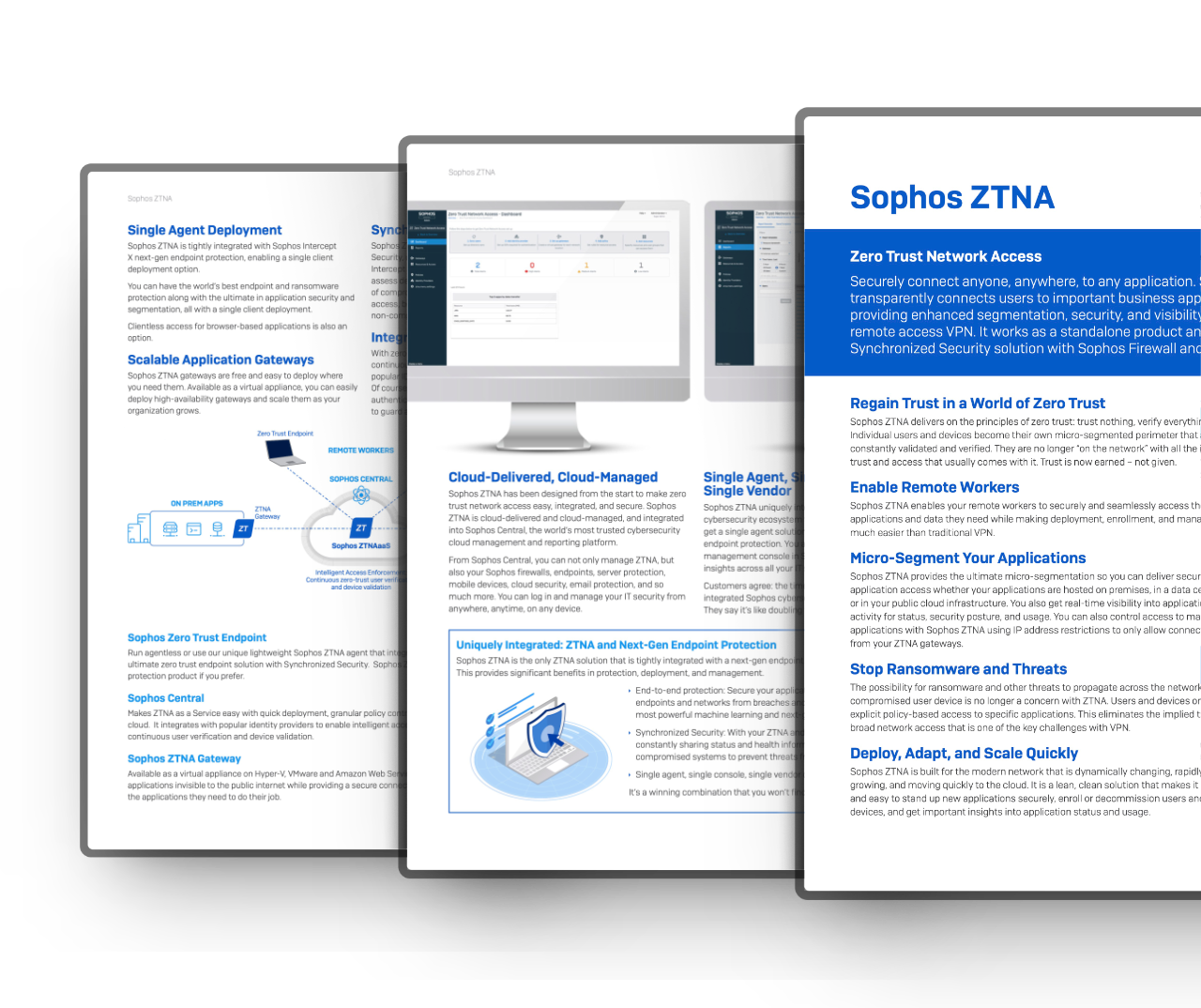 Help with purchase
Are there any questions about the product?
It is better to ask again before buying, before you end up holding the wrong product in your hands.
Ask question