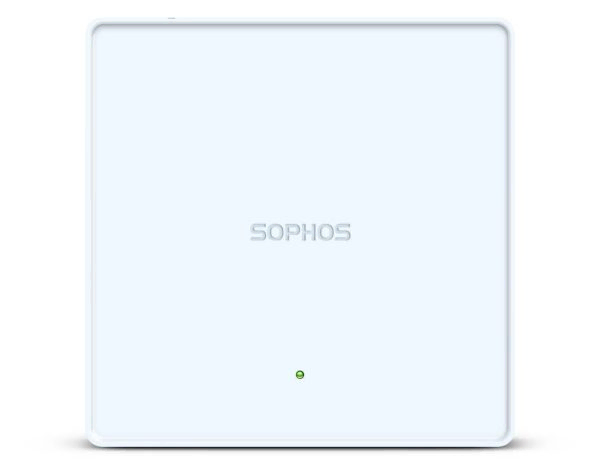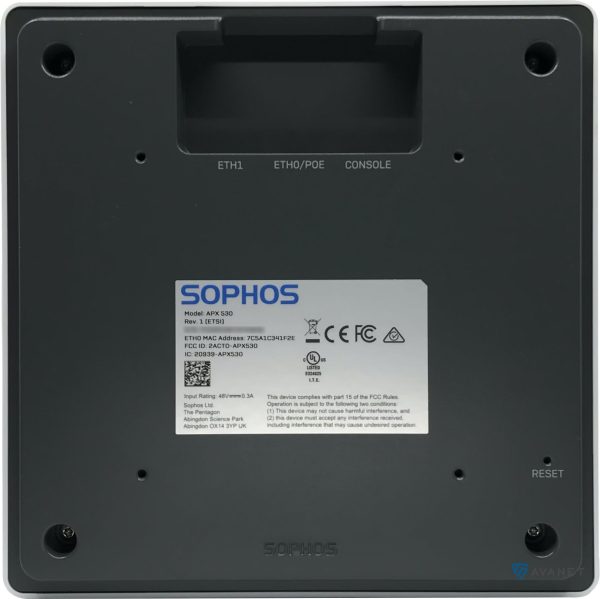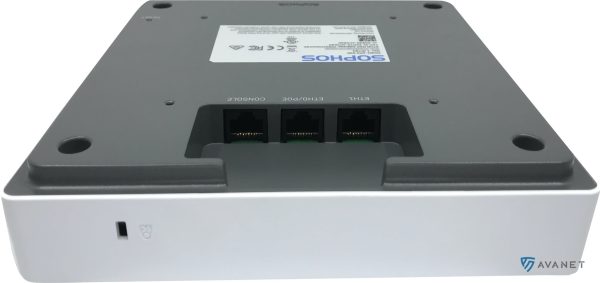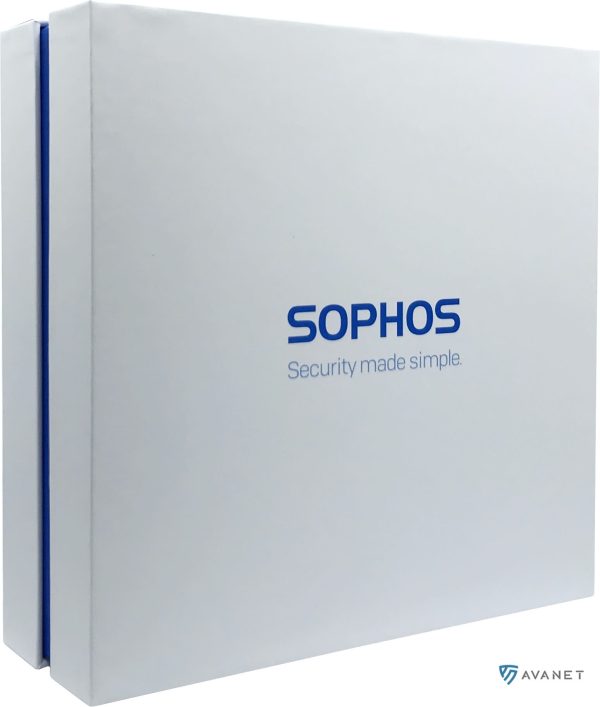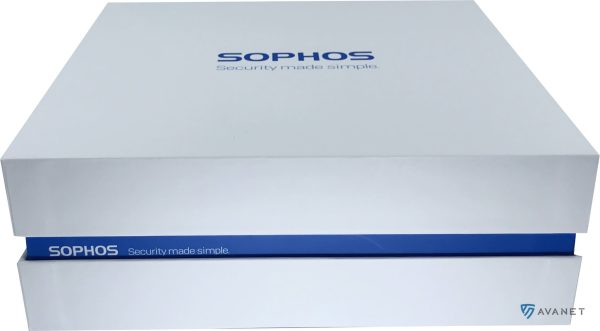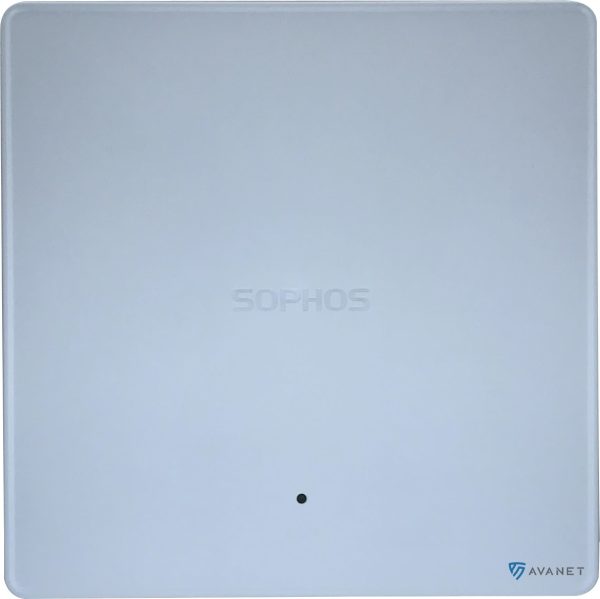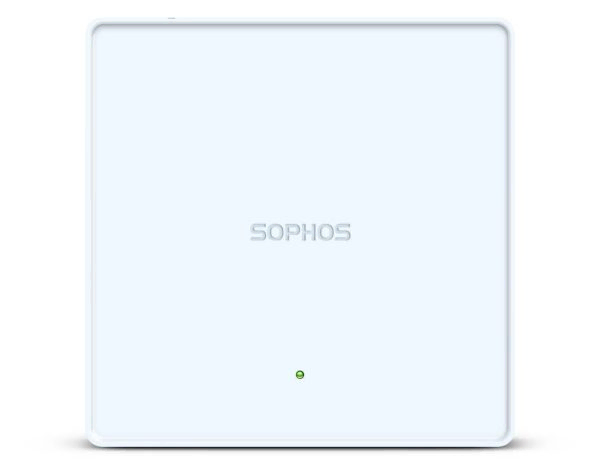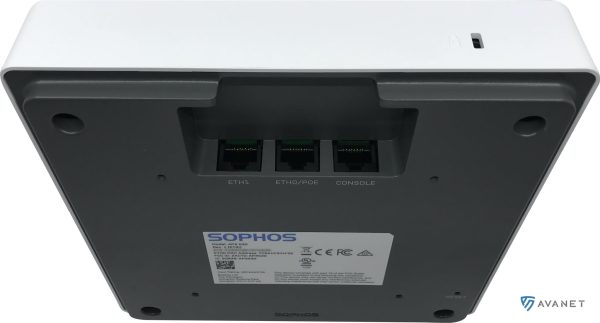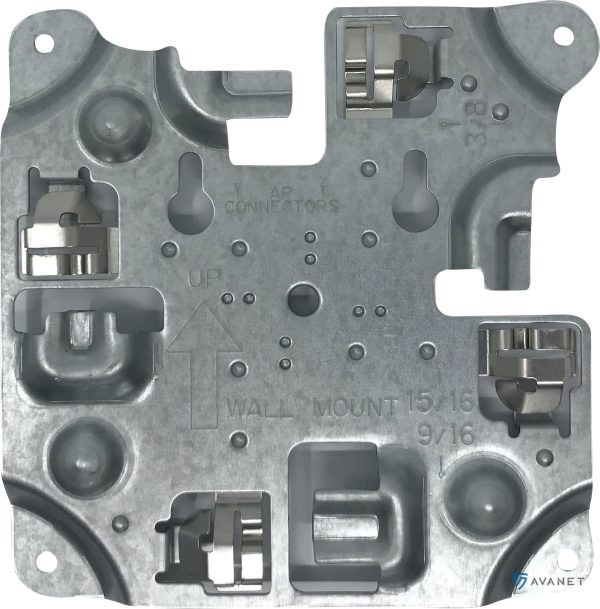 Sophos APX 530 Access Point (ETSI)
629,20 €
Delivery time
1-2 Workdays
2-6 Workdays
2-6 Workdays
2-6 Workdays
2-6 Workdays
2-6 Workdays
2-6 Workdays
2-6 Workdays
2-6 Workdays
APX 530 - Next Generation Access Points
Even though "next generation" has become a bit of a buzzword when it comes to new products from Sophos, the brand new APX series can actually be called a step forward. Of course, the APX 530 was equipped with the latest technologies, such as the Wave 2 standard. In terms of performance, it even outperforms the AP 100, its comparable predecessor, by a factor of two.
However, with the APX series, Sophos is also introducing the first access points that are security heartbeat-enabled and can benefit from Synchronized Security.
Requirements
If you buy a "next generation" access point, you need to be aware that it will only work with the latest Sophos technologies! The Sophos APX 530 is compatible with Sophos Central Wireless 2.0, an SG Firewall (from UTM 9.700) or an XG/XGS Firewall (from SFOS 17.5.5)!
Application area
Like actually all APs of the APX series, these are designed for indoor operation. Those looking for an outdoor access point are still best served by the current APX 320X model.
The APX 530 is ideal for offices with a few employees that require high capacity.
Technical Specifications
Compare the specifications of the Sophos APX 120 to APX 320X in the table below. Not sure which access point is right for you? We advise you free of charge and completely without obligation.
APX 120

About the product

APX 320

About the product

APX 530

About the product

APX 740

About the product

APX 320X

About the product

Provision
Indoor; Desktop
Indoor; Desktop
Indoor; Desktop
Indoor; Desktop
Outdoor area
Assembly
Wall or ceiling mounting
Wall or ceiling mounting
Wall or ceiling mounting
Wall or ceiling mounting
Post/wall mounting, protection class IP 67
Management
Cloud: Sophos Central
Local: Sophos XG Firewall (v17.5.3/v17.5.5) or SG UTM (v9.7)
Cloud: Sophos Central
Local: Sophos XG Firewall (v17.5.3/v17.5.5) or SG UTM (v9.7)
Cloud: Sophos Central
Local: Sophos XG Firewall (v17.5.3/v17.5.5) or SG UTM (v9.7)
Cloud: Sophos Central
Local: Sophos XG Firewall (v17.5.3/v17.5.5) or SG UTM (v9.7)
Cloud: Sophos Central

Maximum throughput
867 Mbit/s (5 GHz) 300 Mbit/s (2.4 GHz)
867 Mbit/s (5 GHz) 300 Mbit/s (2.4 GHz)
1300 Mbit/s (5 GHz) 450 Mbit/s (2.4 GHz)
1733 Mbit/s (5 GHz) 600 Mbit/s (2.4 GHz)
1733 MBit/s (5 GHz) 600 Mbit/s (2.4 GHz)
Interfaces
1x 12V DC-in (power supply not included)
1x RJ45 10/100/1000 Ethernet with PoE
1x RJ45 connector console serial interface
1x RJ45 10/100/1000 Ethernet with PoE
1 x RJ45 serial console interface
1 x RJ45 10/100/1000 Ethernet port
1 x RJ45 10/100/1000 Ethernet with PoE
1 x RJ45 serial console interface
1 x RJ45 10/100/1000 Ethernet port
1 x RJ45 10/100/1000 Ethernet with PoE
1 x RJ45 10/100/1000 Ethernet with PoE
WLAN standards
802.11 a/b/g/n/ac Wave 2 (Wi-Fi 5)
802.11 a/b/g/n/ac Wave 2 (Wi-Fi 5)
802.11 a/b/g/n/ac Wave 2 (Wi-Fi 5)
802.11 a/b/g/n/ac Wave 2 (Wi-Fi 5)
802.11 ac Wave 2 (Wi-Fi 5)
Power over Ethernet (min.)
PoE 802.3af
PoE 802.3af
PoE+ 802.3at
PoE+ 802.3at
PoE+ 802.3at
Antennas
2 x internal dual-band antenna for Radio-1
2 x internal dual-band antenna for Radio-1
2 x internal 5 GHz antenna for radio-2
1x internal 2.4 GHz antenna for BLE
3 x internal 2.4 GHz antenna for Radio-1
3 x internal 5 GHz antenna for radio-2
1x internal 2.4 GHz antenna for BLE
4 x internal 2.4 GHz antenna for Radio-1
4 x internal 5 GHz antenna for radio-2
1x internal 2.4 GHz antenna for BLE
4 x external dual-band antenna for transmitter 0 and transmitter 1 (omni-directional)
1 x internal 2.4 GHz antenna for BLE (for later use)
Number of transmitters
1 x 2.4 GHz single band
1 x 5 GHz single band
1 x 2.4/5 GHz dual band
1 x 5 GHz single band
1 x Bluetooth Low Energy (BLE)
1x 2.4 GHz single band
1x 5 GHz single band
1x Bluetooth low energy (BLE)
1x 2.4 GHz single band
1x 5 GHz single band
1x Bluetooth low energy (BLE)
* Regional restrictions apply. Channel 1 not available in all available in all regions.
1 x 2.4/5 GHz dual band
1 x 5 GHz single band
1 x Bluetooth Low Energy (BLE)
MIMO functions
2x2:2 MU-MIMO
2x2:2 MU-MIMO
3x3:3 MU-MIMO
4x4:4 MU-MIMO
2x2:2 MU-MIMO
Power consumption
11.8 W
11.5 W
16.7 W
22.4 W
18.9 W
Dimensions width x depth x height
144 x 144 x 35.5 mm
155 x 155 x 38 mm
183 x 183 x 39 mm
195 x 195 x 43 mm
180 x 260.5 x 87 mm
Weight
0.256 kg
0.474 kg
0.922 kg
1.012 kg
1.42 kg