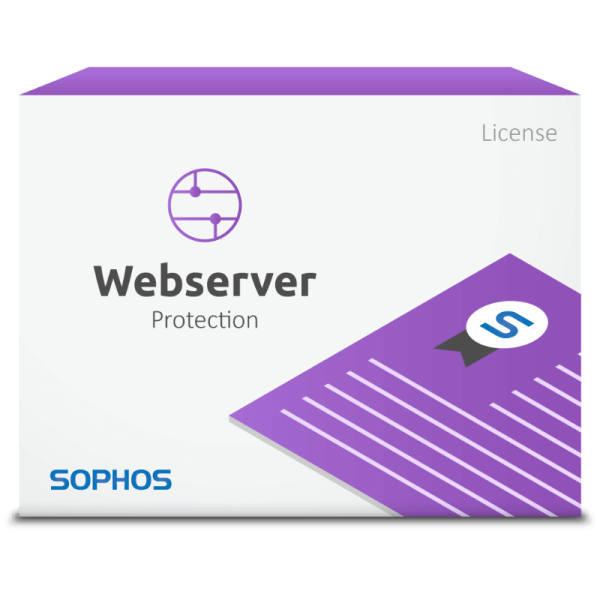 Sophos XG 650 Webserver Protection
4.113,87 €
Description
Learn more about the
Sophos Webserver Protection
Sophos Webserver Protection is a powerful security solution designed to protect web servers and their applications from threats and attacks. The license provides a variety of features that enable IT administrators to effectively secure their web server while ensuring application performance and availability.
Key feature
Business Application Policy Templates
Sophos Webserver Protection provides preconfigured policy templates for business applications, making it easy for administrators to configure appropriate security settings for common applications such as Microsoft Exchange, SharePoint and Skype for Business. These templates help you implement security best practices for your applications and ensure that your web servers are always protected.
Key feature
Protection against the latest hacks and attacks
Sophos Webserver Protection 's advanced protection technology helps protect web servers and applications from current and emerging threats. With continuous updates and patches, security gaps are closed and the latest hacks and attacks are averted. The technology includes Intrusion Prevention System (IPS), Advanced Threat Protection (ATP) and Web Application Firewall (WAF), among others, to provide comprehensive protection against attacks.
Key feature
Reverse Proxy
The integrated reverse proxy allows administrators to control and filter traffic to and from their web servers. This not only ensures the security of the web servers, but also improves the performance and availability of the applications. With features such as load balancing and SSL offloading, the reverse proxy can efficiently distribute traffic and optimize web application performance.
---
In addition to the features mentioned above, Sophos Webserver Protection also offers other powerful features such as:
Centralized management and reporting: Enables easy management and monitoring of web servers and applications from a centralized console.
High availability and clustering: Keeps your applications running smoothly and minimizes downtime.
Avanet Services
Let us improve your safety
Our services are designed to help you keep your Sophos products running securely and reliably. In addition to the classic support for Sophos Firewalls or the Central platform, we offer the following services, which can be requested from us at any time:
Setup Services
Health Check
Upgrades
Workshops
Migrations
Firewall maintenance
SLA
Security audits
Request more information
Setup Services
Want to have your Sophos products set up by professionals? We support you during commissioning and configuration for smooth operation.
Migrations
You would like to change from your SG Firewall (UTM) to a XGS Firewall with the SFOS operating system? Thanks to our experience, we can also manage your changeover without any worries.
Health Check
You have set up your Sophos products yourself and would like us to check the configuration? We will check your settings and give our recommendation.
Workshops
Is it your job to be knowledgeable about Sophos products in your organization? We offer targeted training that is completely tailored to your needs.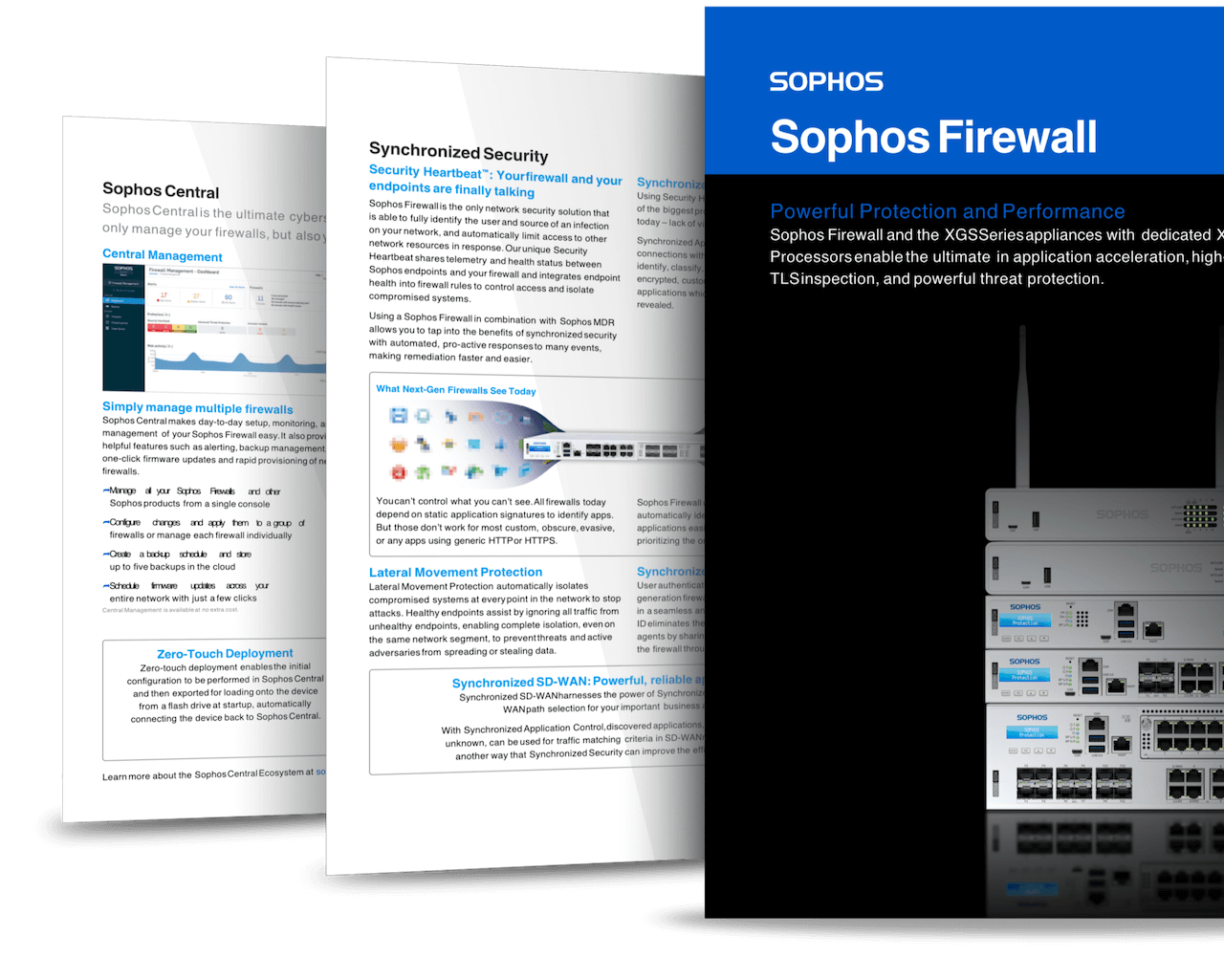 EDUCATION & GOVERNMENT
Special awards for educational and government institutions
Sophos offers special discounts for schools and government institutions to meet specific budget requirements. A discount of at least 20 % can be expected.*
Ask us and we will prepare an offer for you completely free of charge and without obligation.
* Special pricing for educational and government institutions is only available in the DACH region.
Request special prices
Trial version
Try Sophos Firewall free
Familiarize yourself with the Sophos Firewall user interface before purchasing. See for yourself how intuitive this advanced operating system is and learn about all the features of Sophos Firewall.
Use the online demo for instant access directly in the browser, without installation. Or download the Sophos Firewall software for free (ISO) and install it on your own hardware.
Use the following credentials to start your online demo. Username: demo / Password: XG@demOuser
Help with purchase
Are there any questions about the product?
It is better to ask again before buying, before you end up holding the wrong product in your hands.
Ask question